Know how to boost an app with App Store Optimisation
ASO is the acronym for App Store Optimisation, which consist on many tactics and actions that can be done in order to better position a mobile application in app stores like Google Play, Apple Store and others.
Some of those optimisation actions are very similar to what is already known and practised in SEO, Search Engine Optimisation. However, SEO aims to better position a website in the results of search engines as Google and Bing while ASO is totally focused on search results on mobile application stores.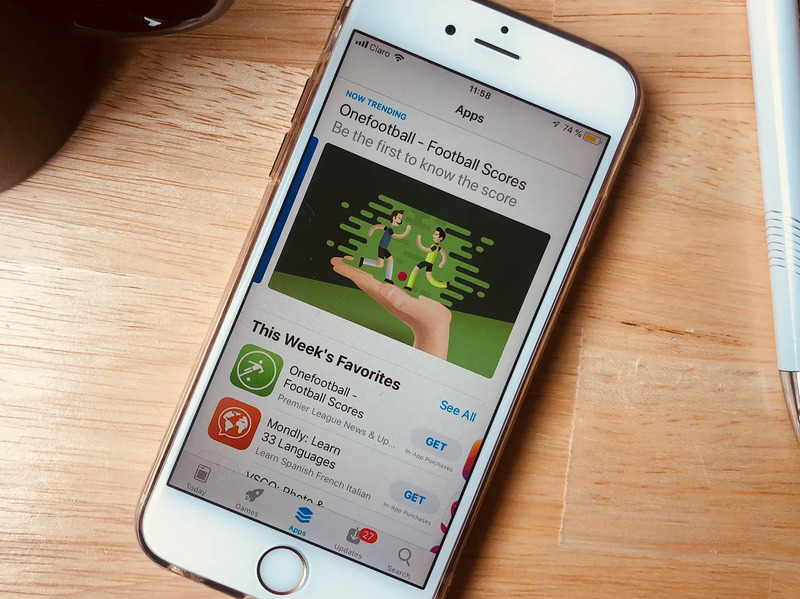 In this article I will explain why ASO is extremely important and also share some practical tips and actions that can be implemented in order to boost an app.
6 reasons why you should do ASO
1 — Improve the CR of your paid campaigns
All the downloads of an application are originated from an app store. Even if the user comes from a paid campaign, like Facebook Ads, they land in the app store. Therefore, they can still check out the info regarding your app before deciding whether downloading it or not. So if the app info is complete, interesting and organised it will increase your conversion rate (CR).
2 — Get more downloads coming from organic searches
If you do a good ASO job, your app will appear in the search results not only for your app name, but also from your keywords. And if you have all your info completed and adequate in terms of title, descriptions, screenshots you have higher chances to get a download, since you will meet user's expectations regarding what they are searching for.
3 — Get high quality downloads
Since you will have all the info regarding your app well described, users will know exactly what to expect from your product. There is a high chance they will be satisfied with it. This way you will have the right users using your app and its features, what is helpful because not only you will have a happy user, but also because they can make good reviews and recommendations and influence other high quality users to download it.
Important: avoid fake or low quality downloads. They don't bring any advantages to you.
4 — Be listed as a similar app
Once again, if you have filled all the info accordingly to best practices of ASO, your app can be listed as similar apps when users will be searching for related ones. You can also get downloads coming from indirect searches then.
5 — Get into the Top Charts
App Stores have a list with a kind of "the best apps". This rank is available for an easy access inside the app store, thus, it is widely checked by users. If you manage to appear in those Top Charts or in the "app of the day" (Apple's AppStore) you can get many new downloads and also make your app better known.
6 — Work on branding
The main goal with ASO are the downloads of the app by relevant users. Nonetheless even if you don't get one download, you can still benefit from ASO having your brand shown in results and other lists. The user might not download the app right now, but your brand will be in their mind in case they need what you offer in the future.
How to implement ASO strategies
There are many actions you should apply in order to work with ASO. I will present the main ones you can start with.
Make sure you have a good app to work with
Before starting thinking on ASO, it is crucial to make sure that the app you are working with is good. Just like in SEO a good and relevant content is the most important for a successful strategy, for ASO having a quality app is essential. Since you will be working on positioning, if the app itself is bad, the users will evaluate it poorly and make bad reviews. This way, not even a great ASO work could help the app to succeed.
Some factors regarding the structure of the app influence on ASO as well. The app size in MB, for instance. If it is lighter, occupies less space then it is good. If it takes too much memory users may not want to download it. Hence, unceasingly have in mind your users when developing the app.
Make keywords research
It is indispensable to know what keywords you want your app to be ranked for. You need to know which terms are related to the name and content of the app and also the words which are used by the users when searching for apps similar to yours. When you have the right keywords, your app will appear in the search results.
Fill in the forms on the best possible way
You can't be lazy when it comes to fill in the info regarding your app. This part is crucial! When you make your app available on the app store, you have access to many fields and blanks that should be filled. Take this task seriously and fill in the forms on the best possible way. Some of the most important fields are:
Descriptions: work on your descriptions so they will express what your app does. Remember to include your main keywords and also work on synonyms so your text will not be repetitive. When using the keywords, include them on a natural way in the text, after all, you shouldn't be thinking only in the search algorithms, but in the users who will be actually reading that. Use all the characters you can in both short and long descriptions.
Screenshots: Upload nice screenshots of your app in order to make it attractive to new users. Add as many screenshots as allowed by the app stores. After every operational system update the size and limit of screenshots may vary, so always check the guidelines of Apple Store, Google Play and other the stores in order to create the thumbnails in the correct dimensions, resolution etc. Further more, when uploading the screenshots be sure to change the name of the files you are using for you app name or keyword, instead of simply screenshot_3107, use for instance name_of_app_login, name_of_app_mainpage and so on. This strategy may not affect directly in ASO, but I highly advise you to do so since the engines might take the file name into account.
When uploading screenshots, make sure to show how your app looks like and you also can use animated ones or a creative approach in a way that the screenshots complement each other, telling a story, for instance. You can always be innovative! You can see below en example with a nice using of screenshots.

Videos: It is also possible to upload videos showing your app. This is a great opportunity of catching user's attention. So take advantage of it and add an awesome video of your app! =D
Those are just few of the items you will have to fill in when uploading the app at a store. However, remember to add all the info you can in a smart way. You will need to add technical info regarding your app plus the category, languages, icons, support contact. You can personalise URLs in some stores and also add some URLs like privacy policy, marketing and support (work on your keywords and layout on those URLs).
What to do after starting with ASO
Choose some KPIs like keyword ranking, position of the app for those keywords, top charts, CR, organic downloads, reviews and keep track of how the app is performing. Make tests all the time! You can change screenshots, descriptions and anything else you think about in order to always optimise. Some stores like Google Play allow A/B testing with many options in title, description and others.
Also find out which keywords are bringing you more downloads in organic search.
Some detailed info you can find in your access in the stores, but also, if you have enough budget it is highly recommended to use tools to track bigger amount of info regarding your app and transfer it into intelligent info for your strategy. Some well-known tools available in the market are AppsFlyer, Adjust, Applift, App Annie, Branch, Kochava and many others.
The process of ASO is continuous. This means that after implementing ASO activities, it is fundamental to measure and keep improving them. Also, new strategies will arise, so it is essential to keep studying the topic to be always updated with the novelties about it. Take into consideration user's feedback and, of course, work on making you app always better!
Tell me what you think of this article and let's keep discussing about it! =)