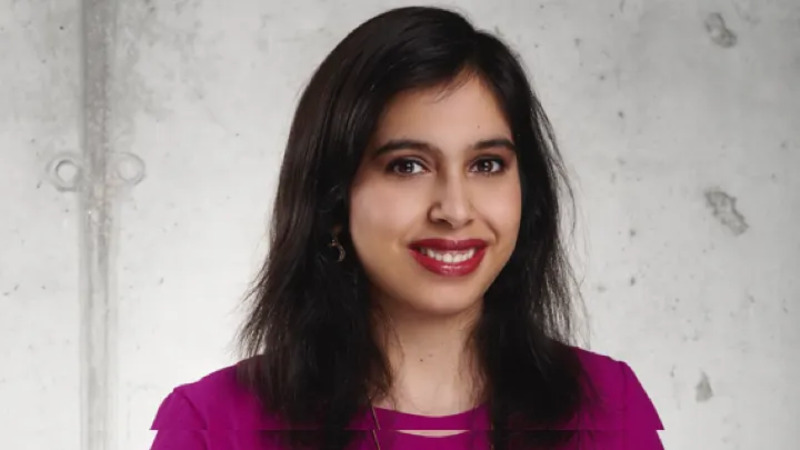 Surabhi Lamba, Performance Marketing Specialist
In the times of constant change, there is nothing as important and valuable as staying up to date. Flexibility in terms of adjusting to the new business situation, as well as developing new skills and getting accustomed to the remote work, might be a key to success. London based Surabhi Lamba, Perfomance Marketing Specialist at Performante, shares some valuable insights on the performance marketing industry and gives tips on working remotely in an effective way by making the most of it to evolve as a professional.
Surabhi, you are a Performance Marketing Specialist — what does it mean exactly? What do you do on a daily basis?
My main responsibility is to manage the workflow of agencies by helping them to optimise the campaigns and advising them about the potential new opportunities. I prepare monthly and weekly analytics reports to monitor campaign performances. Apart from managing the agencies, I am also involved in the market research to identify new potential partners.
Along with performance marketing, I actively contribute to the creative side of the business. I research the UK market to identify if we have an opportunity to grow -the business in the UK.
Has your business been affected by the pandemic? Did your operations change in any way?
The global healthcare crisis has been unique in many ways. However, as more and more people are working from home, its impact on the digital space (especially affiliate marketing) has been less severe. In the subscription space, the numbers for services related to entertainment have been similar to pre-crisis.
Are there any trends that you were able to observe in recent months? Do you think that they are just temporary and related to the pandemic or are some here about to stay and change the performance marketing landscape forever?
The pandemic has definitely accelerated the digitisation trends. The online entertainment industry and services like fitness apps, meditation services, etc, have experienced a significant increase. The pandemic forced people to work from home but now this is being accepted as the new normal as more and more companies have come forward to adopting it as a permanent solution. The data shows that the consumption of online services will continue to rise as more and more people adapt to working remotely.
Some time ago Bruno Iglesias, Head of Performance at Performante, stated that we can observe an increase in demand for everything that helps passing time. What's your opinion or that? Do you agree with him or do you think that people have gotten used to the ongoing situation and do not need entertainment that much?
Humans being social animals would always seek activities to entertain themselves. As the pandemic mandated people to stay at home, the online entertainment accelerated. I believe these trends will continue in the future as the crisis of this magnitude will change people's habits in terms of social activities in crowded places.
You have been working in a really multicultural team and moreover — you work remotely from London. What are your thoughts on that? Do you think that nowadays we can work remotely in an effective way?
With the available technology that we have, remote working is definitely possible. Moreover, the current situation has confirmed that remote working is not only possible but is really effective as well.
For me personally it has been a great experience, the availability of services like Skype, Google Hangouts has made it very easy to stay in touch with the team and everyone in the office.
Following the previous question — what made you join a company that originates from Poland? Can you share some of your thoughts after being with us for more than 7 months already?
When I came across the opportunity, I was sure that this was the perfect role as the next step in my career. The experience so far has been really great. The teams in Warsaw and Bogota have consistently been very warm and welcoming. I can confidently vouch that everyone at the office is an epitome of our values i.e Flexibility, Proactivity, Supportiveness, and Appreciation. I believe joining Performante has been a great decision and I look forward to more responsibilities in the future.
What motivates you in that rather tricky situation and what are your goals in the upcoming months?
I am a very inquisitive person and learning new things is a great source of motivation. Each day I look forward to developing new skills and overcoming challenges.
My goal in the upcoming months is to finish my CS50 online course that I started pursuing in my free time during the evenings. Working from home has helped me to save on my commute time and put it towards more productive things.
Do you have any tips for anyone who would want to make such a vital part of a team that works remotely?
My tip would be to identify your strengths and weaknesses and learn from mistakes so that the learning becomes your strength in the future. Spend time on developing your soft skills as they play a very important role in managing your day to day activities. Stay aware of the trends and evolve as the industry evolves. Being an account manager involves interacting with your clients on a daily basis so keeping up with your communication skills is very important.
Networking is a very important part as well to be successful in the industry. One last tip is to love and enjoy what you do.