To create a successful app is not easy. Even if you design a slick, groundbreaking app, success is not guaranteed unless you go out there and shout very loud "I'm what you are looking for!".
To be successful on your endeavour, first you need to work on an effective user acquisition strategy and, after getting your first installs, focus on the optimization of your app, marketing campaigns, listing, site, user funnel and retention rates, to name a few. This is a circular process: collect data, analyse it, optimize.
In this article you are going to learn what to do before starting to promote your app, the most powerful traffic channels and how to leverage the data you collect through your advertising efforts.
Prelaunch: design a marketing plan
This is the starting point: you don't want to throw yourself into this adventure before making a proper market research to determine the size of your target audience and who you will be competing with.
Knowing your public is crucial: building an app without a target audience in mind is like putting the cart before the horse. Build a persona and segment who will be your core audience — once you know who your audience is and who you are competing with to get their attention, you can work on an app marketing plan that addresses them.
The mobile app industry is extremely competitive. You need to offer not only something different to catch their attention and get that precious download, but you must drive your potential users to your app store listing first, and this means competing against hundreds of similar apps, some of them with jaw-dropping budgets. Your plan needs to be solid and smart, but also flexible.
Prelaunch: build a website
Maybe not the first thing that comes to mind when building an app, but having a website opens a huge window of opportunities.
Invest on SEO and SEM and drive prequalified users to your site, from where they can download your app. These high-intent users will elevate your retention rates if your app is up to the task.
Prelaunch: choose an MMP
Before launching the app, you need to make sure that is fully integrated with a Mobile Measurement Partner (MMP). It is fundamental that you collect data from your installs once your app is available on the app stores. An MMP is a growth tool, you will be able to collect all sorts of data from your installs, organize the data in a readable way and optimize your user funnel based on your findings.
MMPs allows you to unify all campaign data across all marketing channels, both paid and organic, rightly attributing the installs, signups or purchases to every channel, so you can increase your ROAs by focusing on the more profitable platforms and discard the most ineffective ones.
Prelaunch: Define your KPIs before the launch
Reflect on what metrics are relevant to your app and business. This can be anything from acquiring new users, retention rate, registrations, lifetime value (LTV) and average revenue per user (ARPUT).
After you have defined your Key Performance Indicators (KPIs), you can work along with your MMP in gaining insights and get a real sense of how your promotion is doing.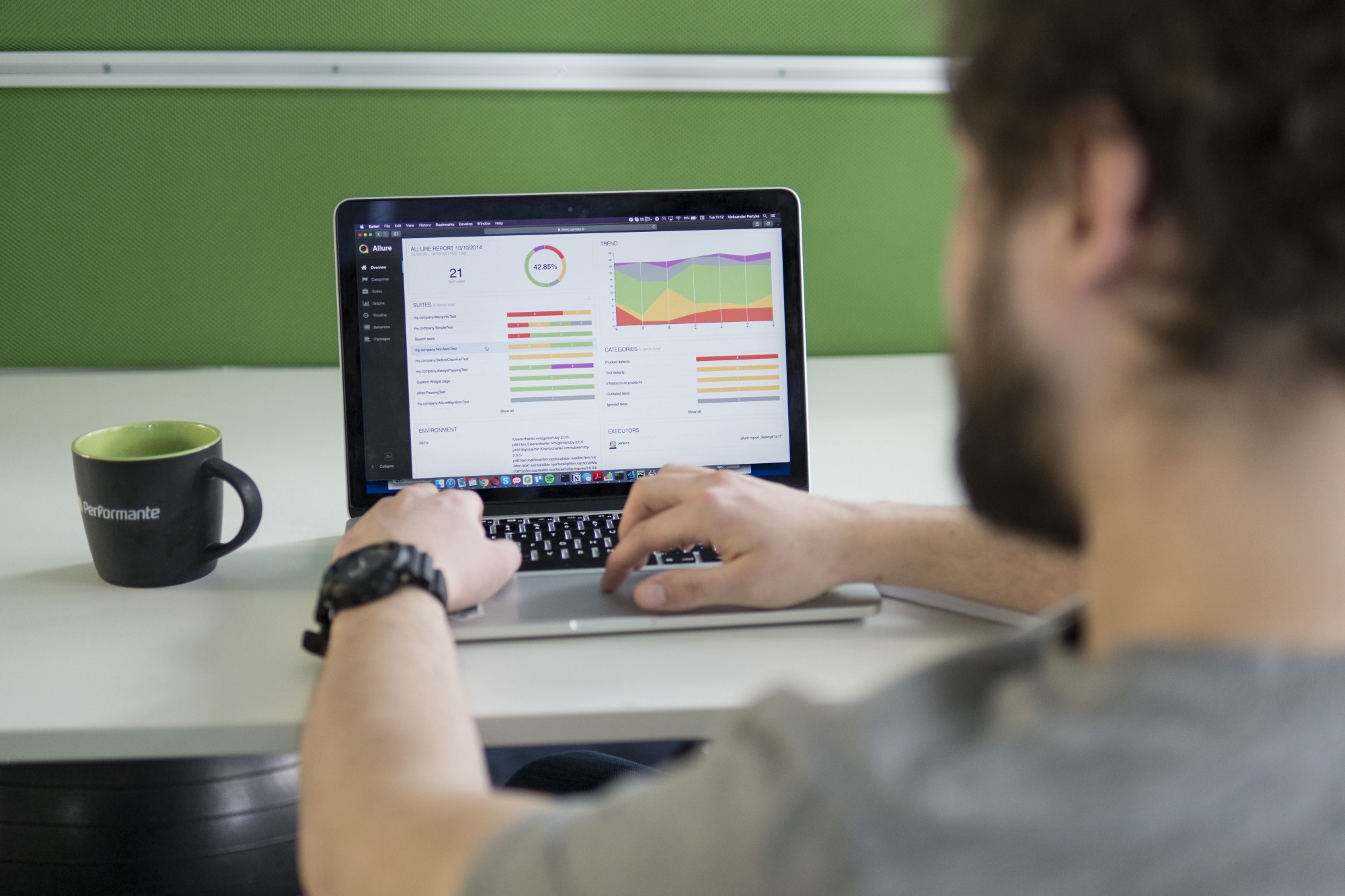 Launch: your app is available in app stores
Your app is up and running and users can download it finally! Now is the time to spread the word and follow your marketing plan. With over 4.3 million apps available in the Apple Store and above 2.9 million in Google's Play Store, you probably should have allocated quite a significant budget to paid ads. Investing in organic traffic is equally as important, especially in the long term, but this requires more time and patience, while paid ads are the shortcut to your target audience.
There are several traffic channels and depending on your goals you will invest more here or there, but in general you will probably end up considering the following ones:
App Store Optimization
App Store Optimization (ASO) is about increasing your app awareness and your install rate in the app stores through keyword strategy, app store ranking, design of an appealing app store listing, good ratings, and reviews.
But in such a saturated space, you might consider running App Store Ads to reach out to your audience faster and effectively. The two main channels are Apple Search Ads and Google App Campaigns:
Apple Search Ads work with keywords and the average CR for this channel is a mouth-watering 50%.
Universal Google App Campaigns operates with audience demographics and allows you to promote your app across Google Search, Google Play, YouTube, Gmail, and within other apps and mobile sites of the Google Display Network.
Google Search — SEO and SEM
Once you have the website live you should start working on getting your site listed in the 1st page of Google search engine for the relevant keywords for your app. This is called Search Engine Optimization (SEO) and will pay off in the long term if you are committed enough to your SEO strategy, giving you organic and high-intent users for free.
You can reach out to them faster with Google PPC Search. Google Search Ads is one of the top paid channels because of the great quality of the users that brings, and you will pay only for those that click on your site.
Social traffic
Social media is a must for app promotion. You should create your social media profiles some months in advance, post content regularly and, due to the natural saturation on SoMe platforms and the short attention spans of users, invest on getting a solid and decent user base through ads.
Meta (Facebook & Instagram) and TikTok are the most popular social platforms, and they all offer app install campaigns. These campaigns work with demographics and interests; therefore, it is again very important to know very well who your target audience is beforehand.
Affiliation
Affiliation might not be in your initial plans, but it is something that you should consider eventually, because affiliation's growth potential can be unmatched.
The main goal of running an affiliate marketing campaign is to drive big volumes of conversions. You decide on the payable events, which can be aligned with your KPIs, allowing you to pay only for relevant conversions.
When you are ready to scale your user base go for an affiliate network with proved experience with similar apps to yours. Performante has been helping app developers meeting their growth goals for almost a decade, thanks to a global affiliate network of more than 750 connections across all countries, with daily granular-level optimization made by their in-house built algorithm. Do you have an app by chance and are you looking for a reliable performance marketing agency? Drop us a line and let's talk about your objectives!
Programmatic platforms
Programmatic allows your app to be displayed on hundreds of sites, blogs, and media outlets relevant to your app, based on the same bidding and segmentation system the well-established platforms use. The difference is that installs and impressions can be significantly less expensive than on other channels, and your ROAs, thus, higher.
There are tons of Demand Side Platforms (DSP) you can try. When choosing one check whether their features and inventory fit your goals and the niche of your app respectively.
Other ways
We have mentioned the main channels, but fortunately we are not limited only to those. There is a whole world of different promotion channels out there you can explore. Some worth mentioning are:
Influencer marketing: influencers can be a powerful weapon or a bluff. Choosing your app ambassador can be tricky and might require an extensive search, since every influencer has a very specific audience and you need to look not only at the number of followers, but also the engagement rate.
Public Relations: very powerful ways of expanding your brand awareness with seemingly less conventional channels nowadays, are press releases, interviews with local newspapers, paid posts and guest blogging in the field of your app.
Referrals: the classic refer to a friend and get something in exchange should never be overlooked as it is one of the most effective word of mouth strategy you can have.
Apply for awards: getting your app awarded in different platforms will tell your potential customers that your app is of the highest quality and increase your chances of getting that valuable installation.
After launch: analyse and optimize
Even if you did extensive research on your audience and set thought-out KPIs prior to the launch, probably your target audience will be slightly different than you imagined and you your KPIs will be invariably changing along the way. The data you collect won't fool you.
When collecting data on user activity you should be measuring two things: your main goals and the micro-events on your app. This will give you an exact picture of your ideal customers and you will be able to give them what they want.
Whether you check Google Analytics, your MMP or any other mobile marketing panel, you should try to have all data gathered in one place, instead of split across different platforms. This cross-platform marketing measurement allows you to give the right credit for the installs, sign-ups, purchases and other key events, to those channels that gave you the best results and ROAs, focusing on those and discarding those most ineffective, resulting in better ad spending and ROA optimization.
In the beginning you will probably aim at installations mainly, but to build a healthy user base you will need to focus on quality rather than quantity eventually, since retention is crucial. Having a loyal user base is the key to success.
After launch: antifraud solution
Having an antifraud solution is something worth considering at some point. MMPs offer their own antifraud protections but there are also companies specialized on this. These firewalls will help you to pay only for what gives you real value, since false leads created by fraudsters to inflate campaign metrics will never convert into customers, wasting your budget and resources.
Research gathered by Opticks shows that ad fraud will cause digital advertising losses amounting to $120 billion globally by 2023. This same research estimates that 45% of online traffic is sophisticated invalid traffic.
In other words, investing in ad fraud prevention measures is another way of optimizing your ad spending.
Last few words
Investing in app promotion might not be cheap, especially if you don't do your homework. Start with the right foot with a concrete marketing plan and clear target audience in your head, to minimize costs in the beginning and after you start collecting data, analyse it and optimise your ad spending on a daily or weekly basis: the more you do it the more value you will get for your money.