Constant and effective optimization of campaigns doesn't only require having an analytical mind, but also interpersonal skills. And now, in the world that turned mostly to working remotely, those human connections and relations seem to be more important than ever. Álvaro Alonso Lozano, Senior Affiliate Manager at Performante, takes us inside the fascinating world of affiliate marketing and shares some tips and thoughts on how to work remotely while still feeling like a part of the team.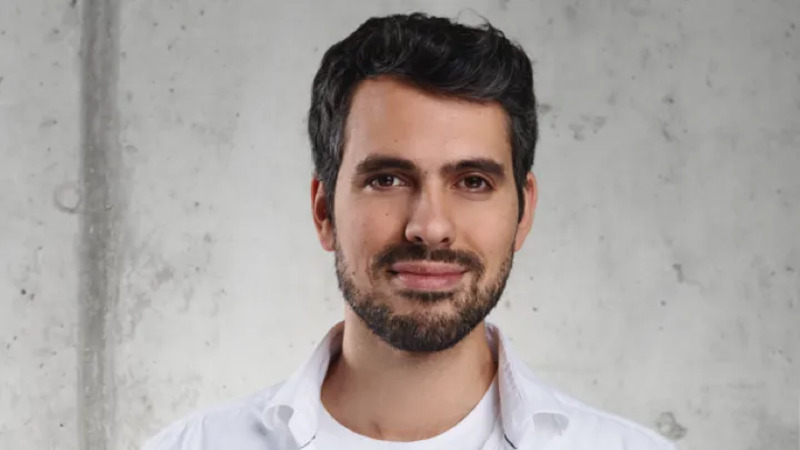 Álvaro, you've been in Performante for three years already. How did you even get here?
Well, I came all the way from Spain! I was looking for job opportunities in Warsaw when a friend told me about a job opening at Performante. After checking the job description and afterward Facebook page and website, I knew I wanted to work here. And thankfully it did happen. :)
What are your responsibilities on a daily basis? What do you do as a Senior Affiliate Manager?
My main responsibility is to generate profit by driving sales both to multiple digital products. In order to keep a constant flow of sales, I need to be on the lookout for new traffic sources and keep our current sources active by delivering the best performance possible from our campaigns (since if they are not profitable will eventually leave!). I am also responsible for making the most out of our traffic, by a constant optimisation of the campaigns. It requires both an analytical mind and, especially, interpersonal skills. The most important part of our job, in my humble opinion, is the human part.
What excites you the most about affiliate marketing?
How big and varied this world is. Being your objective leads, subscriptions, or sales, there are hundreds of ways of achieving that and there's no one best way always: you need to test and test each and every time. This work also involves being very creative and being able to adapt to the moment.
Recently you've started developing some new skills and got involved in advertising on Facebook. Do you think that a marketing specialist should be versatile?
Definitely and this is connected to what I said before: there are tons of channels to impact your target audience and the more you are familiar with all of them, the higher your chances of reaching it. Affiliate is testing and testing until you find your winner :)
Pandemic changed the way business is done — we've switched from multiple offline meetings to being online. How do you deal with networking nowadays? Or maybe you do not feel any changes?
In our case, we used to have all meetings with external clients online before, as we work mostly with partners from abroad. Didn't make a difference at all in this regard.
And how about internal matters? Did your team change the ways of operating in the last months?
Definitely. With the pandemic, we needed to change our ways. Now we have to rely exclusively on online meetings and the communication flow is not as smooth as it is when you are all sitting in the office next to each other. But I don't want to sound dramatic, because actually is not that big of a deal and we adapted to the new reality quite fast in my opinion.
And we've been in that remote reality since March. What are your thoughts on that mode of work?
Well having been a father recently I have to admit that the remote mode has been very positive for me: now I can spend more time with my son and give a hand to my wife from time to time :) Aside from that, the Home Office mode has a big advantage that you don't have to waste time commuting, so I can spend the day more efficiently in general. But there are some downsides, of course, the main one being not able to spend some time with your colleagues and having to wait a bit longer sometimes for urgent things to be done.
Do you have any tips for working efficiently from home?
Try to set up a small office at home and equip it with the most comfortable equipment and furniture. If you manage to isolate yourself from the rest of the house your work can be as efficient as in the office.
As we've mentioned in the beginning, you are with us for three years already. That time for sure allowed you to gather many experiences. What do you enjoy the most about working in Performante?
The atmosphere. We all get along with everyone else inside the company. It has a great vibe. And on top of that, all of my co-workers are very professional and helpful. One can't ask for better colleagues!
What are your main thoughts on working in a multicultural team? Do you think that diversity helps us develop?
Absolutely! Until we enter university, more or less, we are enclosed in a particular way of thinking and mindset. Meeting people from different cultures opens your mind as you realise that there are many different ways of dealing with situations, behaving, and communicating. This is especially important in our field since we work with people based in countries like the US, China, and India who all have a different approach to work and expect different things from you.
We know that you are not the biggest fan of quotes and maxims, but if you'd have to point one sentence or thought that keeps you going, what would that be?
Hahaha, you know me well. Ok paraphrasing a quote from The Wire tv series (without swear words): "Life it's the thing that happens while you're waiting for moments that never come". In other words, aim always for more but enjoy to the fullest what you have now.