The first half of this year is over and undoubtedly many companies planned it differently. While preparing various marketing activities — including those in the field of Employer Branding, nobody expected how many things would undergo the necessary changes, how many projects will not come to fruition, or how much will have to be adapted to another reality. The past months have seen some elements of the employers' offer redefined and this may bring many benefits. Tina Toutounchi, Employer Branding Manager at Performante, tells us why expressing gratitude is trendy and why a company is more than just a tasty coffee.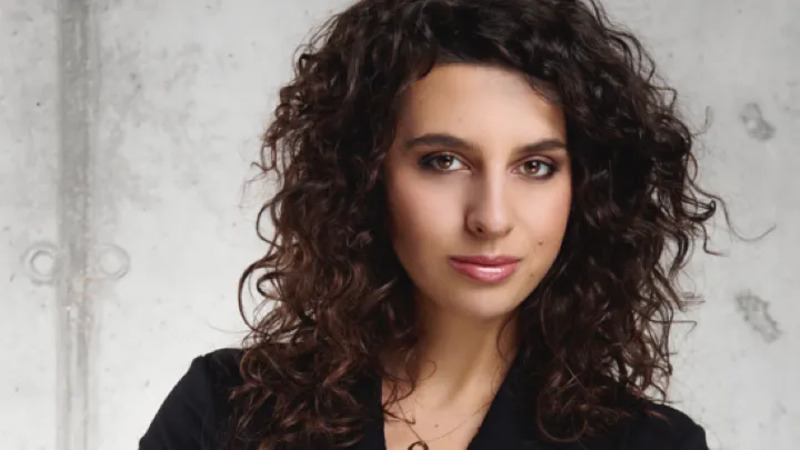 Tina Toutounchi, Employer Branding Manager
The last few months have brought a lot of changes. Which ones do you think are the most important?
Certainly the approach to employee involvement and internal communication. Unfortunately, Employer Branding was often reduced to non-wage benefits, gadgets, sometimes superficial posts. Of course, all this is an important part of a larger whole, including employee satisfaction. But only the situation, which forced many companies to switch to continuous remote cooperation, and others, unfortunately, to introduce many unpleasant internal changes or redundancies, resulted in increased awareness. And here I mean awareness of the importance of correct, open, and engaging communication with employees, as well as maintaining their motivation and, consequently, efficiency in everyday work.
Do you think there are any trends that have developed during the quarantine?
What first comes to mind is the appreciation of employees. Previously in various activities, this Employer Branding appreciation manifested itself in involving and promoting employees also in external communication. Now the employers say "Thank you" and create materials addressed directly to their employees.
Do you think that companies planning any kind of Employer Branding activities should also prepare themselves for the next lockdown?
Hopefully not. But the recent situation has shown us how important it is to manage teams agilely, digitalize possible processes and communicate well, as well as to adapt to changing conditions. That's why I don't wish us any more lockdowns, but drawing conclusions from this and developing the organization as a result of the changing conditions is most advisable.
What is the point of conducting Employer Branding activities in a situation where our office becomes our dining room table and the person we live with becomes our closest associate. Do you think that if such situations persist, we can talk about any attachment to a particular company?
Employer Branding is a fairly broad concept. To a large extent, it is, of course, building an organizational culture, creating a great atmosphere, and focusing on employee satisfaction. But it is also about building a reputation, attracting the best talent through an attractive image, focusing on internal communication and engagement. The company is not only an office and tasty coffee, but also a supportive colleague, forgiving, and committed supervisor, interesting projects, and accurate communication. I believe that you can get attached in any reality. J
Looking at our backyard — how do you think the past months have influenced Performante's Employer Branding activities?
It was certainly a challenge because cooperation with creative departments is dynamic and it works great to confront your ideas and plans face to face. But we have the comfort of being a digital and mobile agency, so the current situation did not have a great impact on our internal activities.
Is this all just a success? They're always the easiest to talk about. But maybe something didn't go as smoothly as it should?
Since we continue to work remotely, the time for summaries of this period will come, but I think that it will happen in the near future. What I can tell you right now is that we have a problem with a large amount of branded sweets waiting for employees in the office. I hope that only such problems will occur in our everyday work.
Quarantine time coincided with many important events in Performante's life — the introduction of long-established new values or the company's birthday celebrations. However, this has not been postponed to a distant "no one knows when". How do you communicate such things in times of crisis?
Dynamically and with faith in what you do. We did not want to postpone such important events, because we have involved our employees in them. If we postponed them for "no one knows when", we could give our team the feeling that it wasn't so important and that any process or tradition could be overlooked. And we don't have that feeling as an employer and employees, so it wasn't an option for us.
Is there anything from our experience that we should share?
I can think of a phrase in the industry and is often laughed at: a dynamic team. I believe that recent months have shown us that a dynamic team and a dynamically managed company are very important features in these times. For me, a dynamic team means skillfully adapting to the changing reality, communicating at a high level, being proactive, understanding the needs of others, and acting flexibly. I think that if companies can boast about this way of doing things, they should share and talk about it with candidates and clients because only now do we see how important it is to work in a dynamic team.