Work
Biedronka Management Trainee
Coordination of the recruitment campaign for Biedronka.

How to attract the best talents from the market to the Management Trainee program? It took 3 months, 4 platforms, over 2 million impressions, over 1,000 applications and completing the Management Trainee team in the 2021 edition.
Scope
Creative concept and Key Visual
Campaign logo design
Media plan
Assets for the media campaign
Photo and video session
6 dedicated podcasts on Spotify
Landing page design
Execution and 3-month campaign
Task
To increase the awareness of the offer among audiences matched to our activities in terms of age, education and attitude to work. To reach the target group with a distinctive message, promote the Management Trainee program and encourage to apply.
Biedronka's managerial program required creating distinctive communication assets - from an attractive name to an eye-catching design of the Key Visual. We started by embedding it in the world of the brand, with specific reference to retail and global communication. This is how the concept "Freshness has a future" was born.
Our actions were based on taking into account the brand's own communication platforms (social media) and using the potential of mailing and display campaigns of the Pracuj.pl portal.The three-month media plan assumed acquiring as many quality applications as possible. The traffic from the campaign was led to the landing page, which was designed by our team for the needs of the campaign.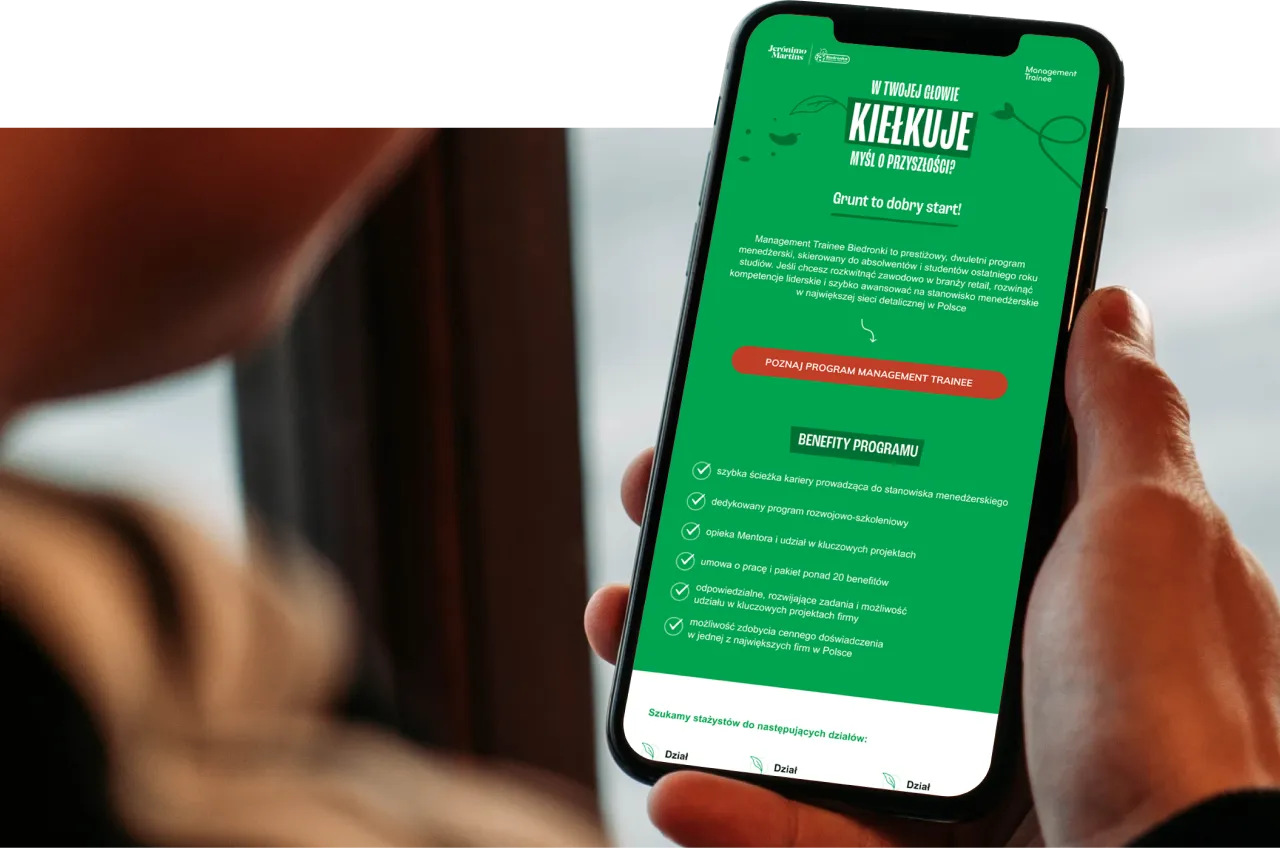 Wanted!
We were looking for young, courageous people ready to learn and set their sights on developing within the company's structures. Communication required content that effectively attracts the recipient's attention, so we decided to include teaser elements in the first stages of the campaign based on catchy slogans.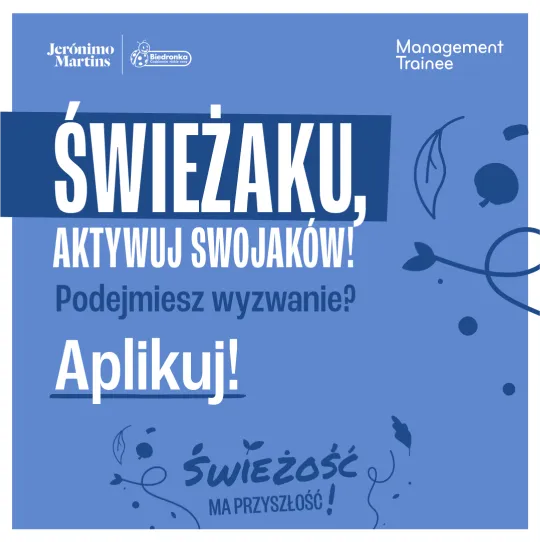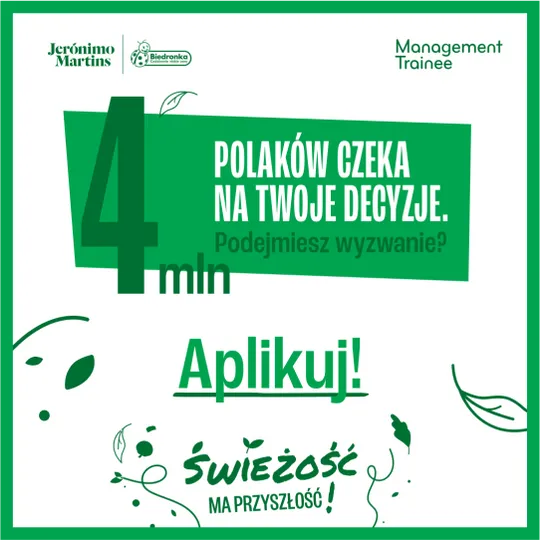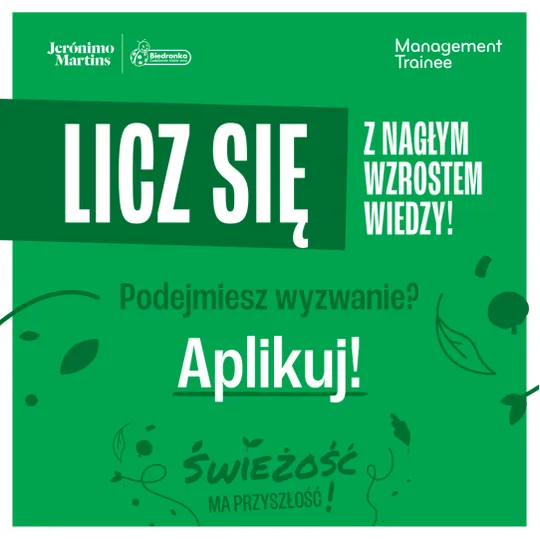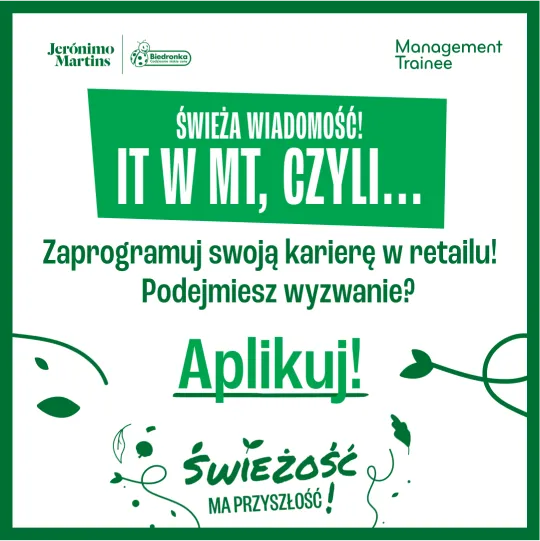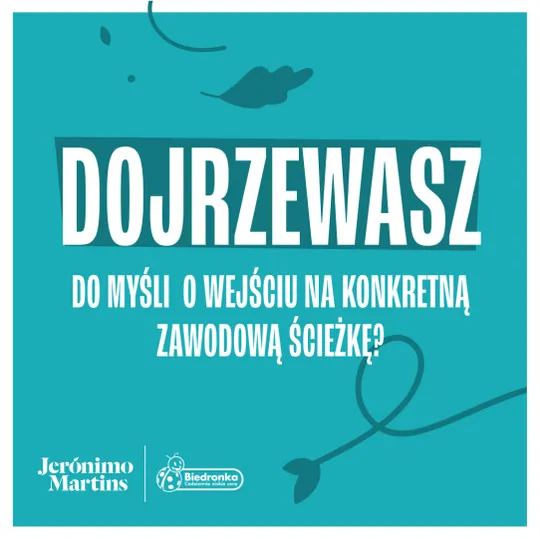 The prize for participants was tangible - a Junior Manager position at the heart of large-scale operations, i.e. Biedronka's Headquarters. The message needed to be credible, so we relied on using the image and opinions of the participants of the previous editions of the program.
Something to talk about
We created five videos that gave five different perspectives of working at Jeronimo Martins through the eyes of trainees. The videos served the campaign as attractive advertisements directing the audience and potential candidates to the landing page.
In addition to the videos, we created a series of six substantive podcasts 'Fresh Talks' about Biedronka's management program. This strong image of the campaign also sent listeners to the website, where additional information and the "Apply" button waited for them.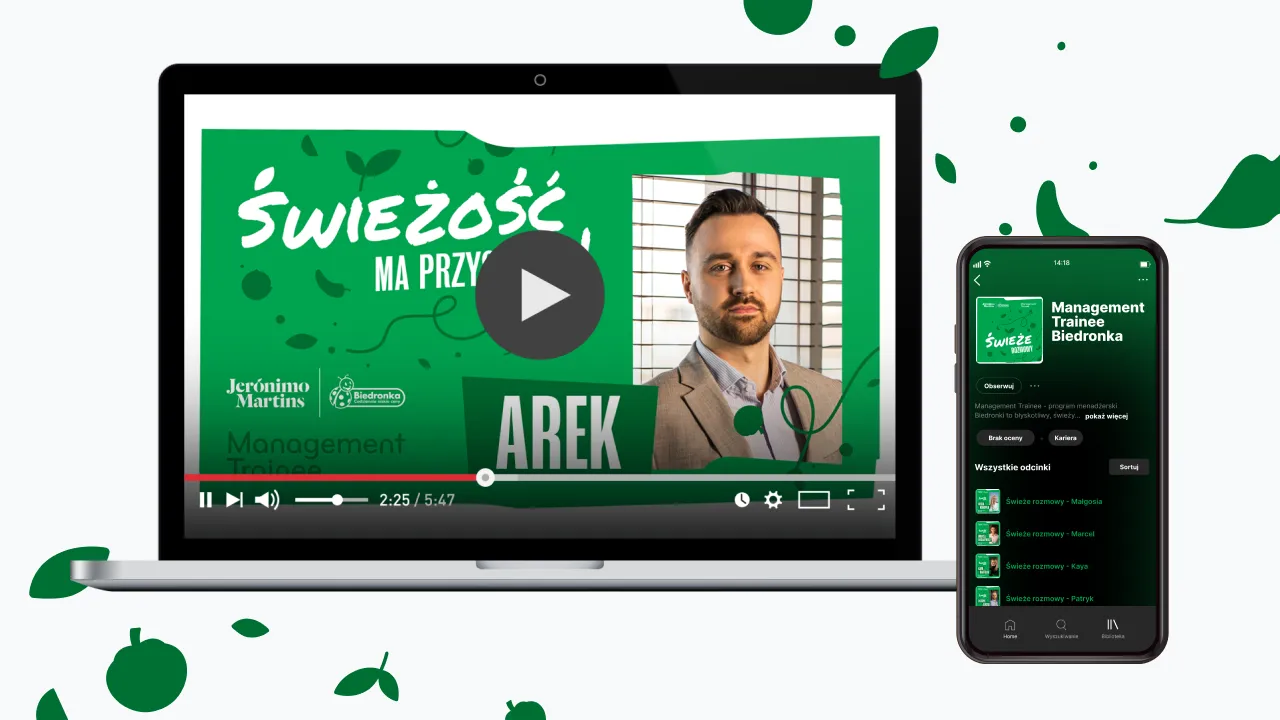 Fresh success
The multi-channel image and recruitment activities of the "Freshness has a future" campaign resulted in more than 2,000,0000 views of published content, almost 10,000 visits to the landing page during the campaign and more than 1,000 applications to the program.
Campaign results
2,000,000
10,000
1,000
You want a similar product?
Let's talk.
Contact us
Warsaw

Koszykowa 61
00-667, Warsaw
Poland
Bogotá

Cra. 7
#116-50, Bogotá
Colombia
Privacy Policy
Copyright © 2023 Performante.