An important element of the campaign was the creation of the message "I will not stop" on social media. To this end, we created a series of posts that entertained and encouraged users in a fun way to do a personality test and play the game.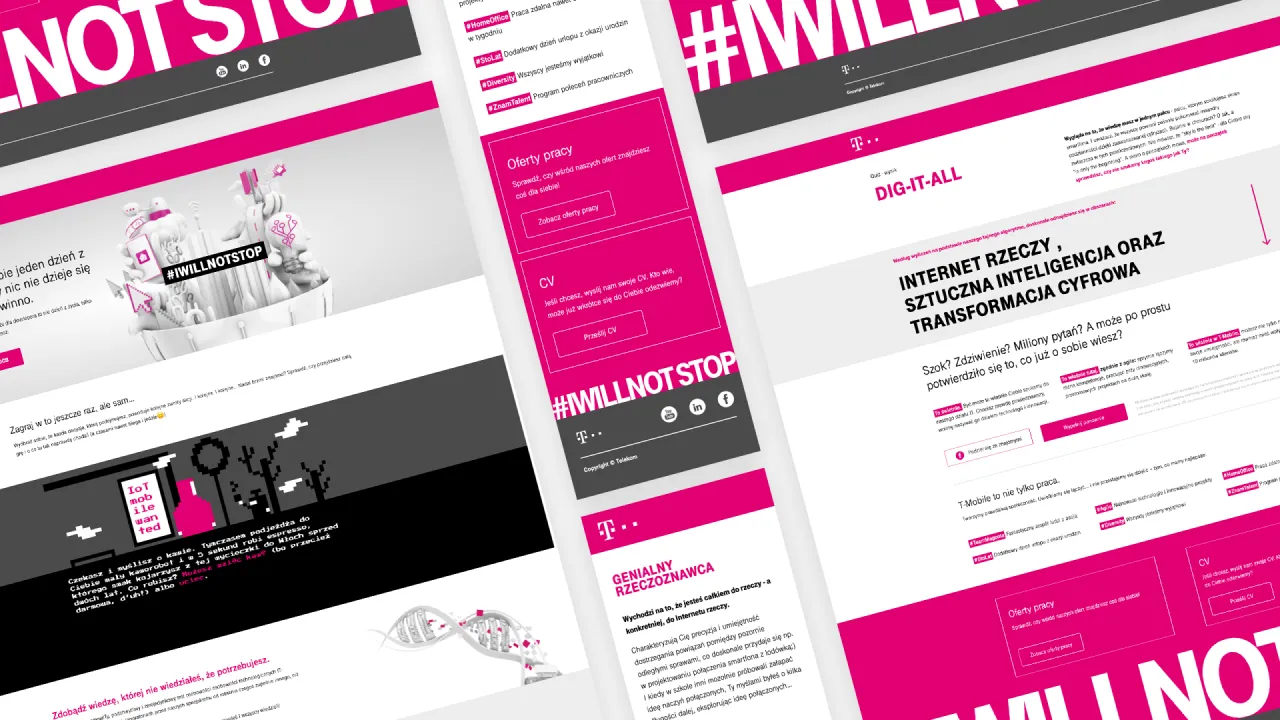 The global concept of the image and recruitment campaign "I will not stop", based on the statements of the company's employees, was aimed at creating a testimonial creation about the technologies of the future at T-Mobile.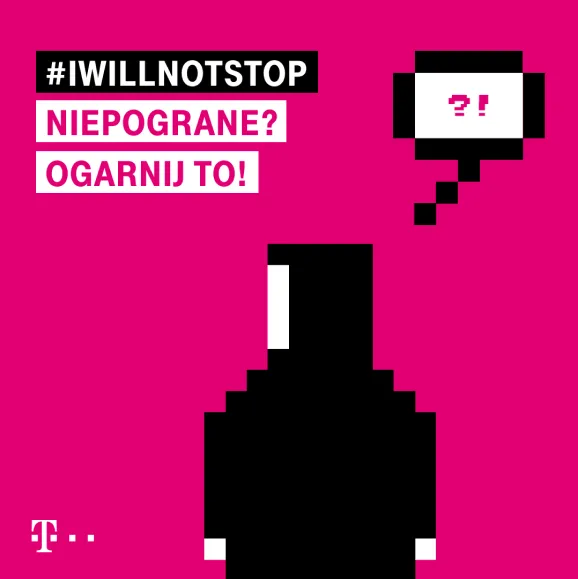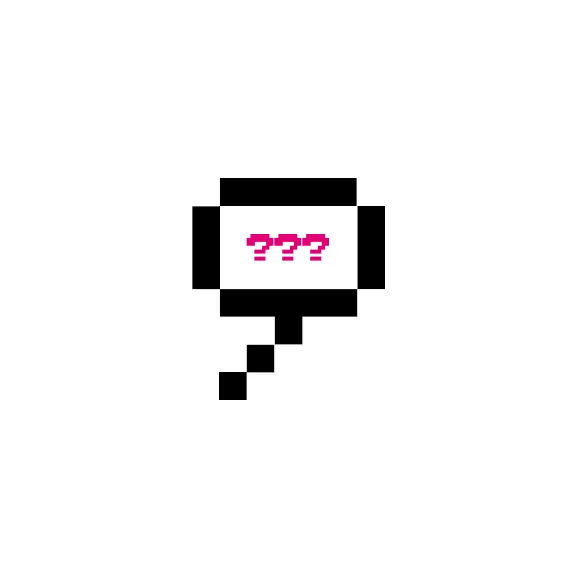 We went a step further and completed this idea with our additions. One of them was the IT personality quiz. By answering a number of funny questions, those interested in working at T-Mobile could check which of the IT areas (IoT, Big Data, Cybersecurity, AI or Smart City) suits them best. The solution of the test involved the presentation of current job offers in these areas.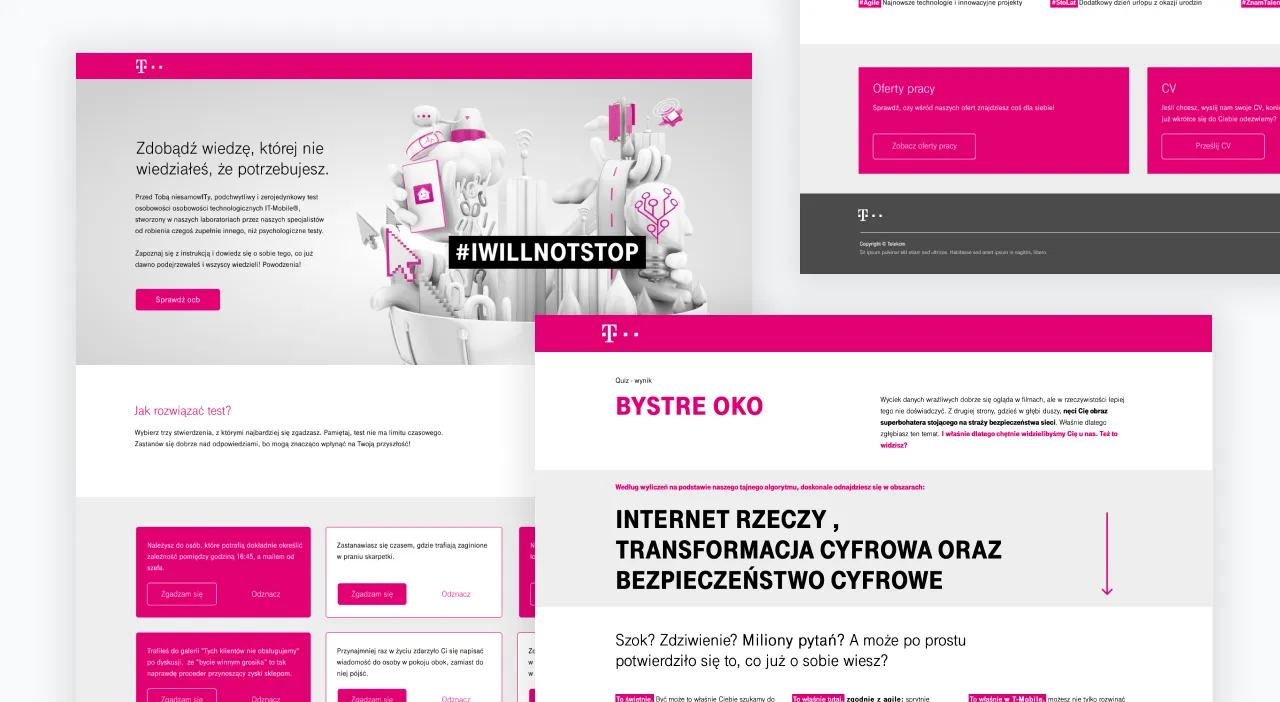 The second, more elaborate element of our creation was a little more sentimental. It was an 8-bit game. The character controlled by the player encountered various situations on his way, forcing him to choose a specific path. Depending on the choice made, the logic of the game led to one of the five technologies. The game was therefore a variation of the IT personality test, inscribed in the framework of a sentimental journey to the beginnings of computer technologies.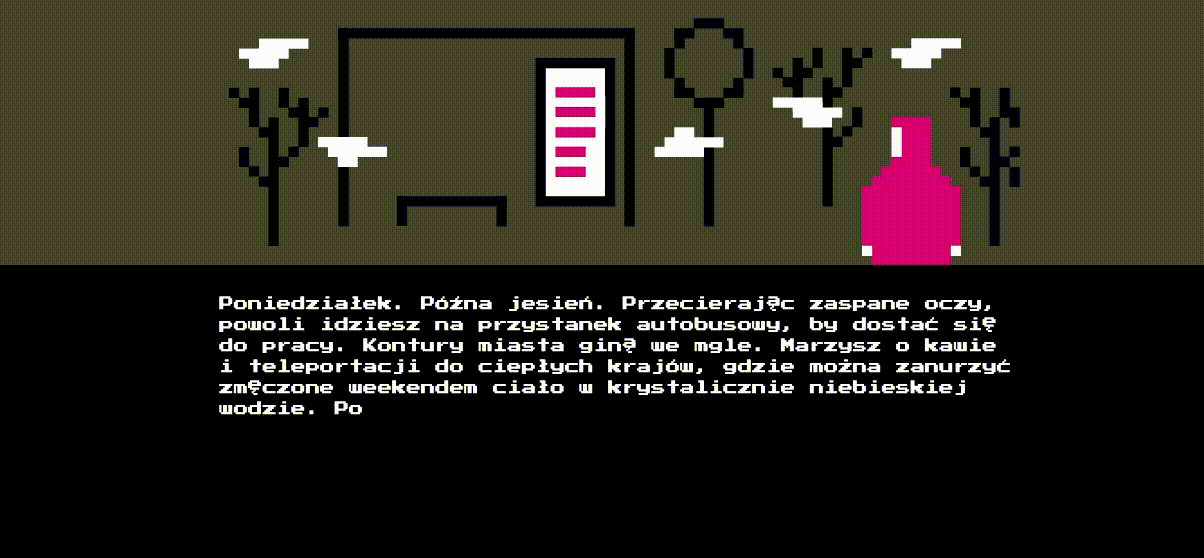 Both the test's and the game's goal was to suggest to the Candidates which technology department would suit them best. After the fun part of the trip, users landed on a specific selection of job offers for them.

We have constructed the mechanics of the test with descriptions of personality types.We also created the game as a whole - from script to programming.